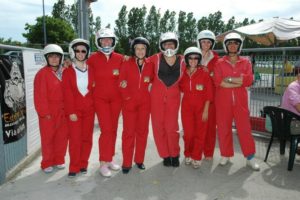 You can enjoy yourself with solo rides on our track… but it's even more fun when you're racing with friends!
You can organize a race between friends and choose from various event formulas:
Free Trials
Time Trials
Race laps
What's certain is that that the adrenaline-packed thrills and competitive spirit will bring out the very best in you all, and you'll be true drivers for a day!!
And to finish off… a podium and sparkling wine!!